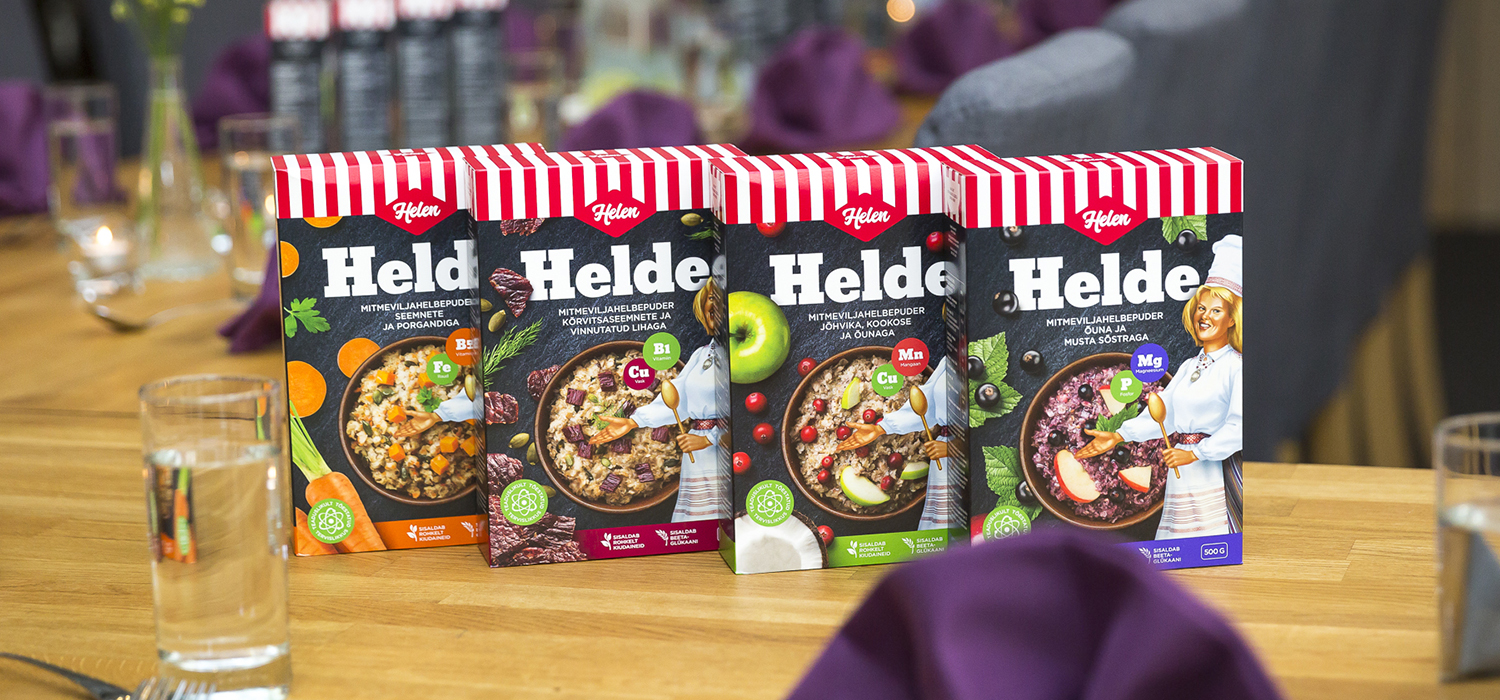 29 Mar

The right start to the day – scientifically proven!

Helen has good news for you all! We have just launched an innovative and scientifically proven new range of products under the brand name Helen Helde.

The range was developed in cooperation with scientists from BioCC OÜ and the University of Tartu. It is the first scientifically proven range of porridges in Estonia. The products in the range have been produced to be as rich in protein and fibre as possible and to contain just the right amount of vitamins and minerals you need. We have combined the unbeatable characteristics of oats, oat bran, barley and buckwheat with other ingredients that give the porridges a range of beneficial properties. It is worth noting that no synthetic flavours have been added to any of the products in the range.

Each of the products brings its own special benefits: the porridge with seeds and carrot is high in iron and vitamin B5; the porridge with pumpkin seeds and jerky has plenty of vitamin B1 and copper; the porridge with cranberry, coconut and apple boasts manganese and copper; and the porridge with apple and blackcurrant has magnesium and phosphorus.

Naturally, all of the porridges come with the beneficial nutrients contained in the flakes they use as well, one of which – betaglycan – is particularly noteworthy for helping to maintain normal cholesterol levels. The Helde range also includes key macronutrients: generous quantities of protein, small amounts of fat (the majority of which are useful polyunsaturated fatty acids) and plenty of carbohydrates.

No one should be put off by the carbohydrate content of the porridges, since the high fibre content means the carbohydrates are absorbed slowly, helping to avoid major fluctuations in blood sugar levels.
Producer of Helen's flakes AS Sangaste Linnas received a prestigious food safety certificate. Sangas

In the morning of 4th June, the cereal and grain flake factory AS Sangaste Linnas had a very importa

Cooking porridge at home is not exactly rocket science. Everyone knows that the most ordinary oatmea